Cosmetic and Beauty Financing
Finance cosmetic surgery and other beauty procedures and get the look you want now with CareCredit's convenient monthly payments along with promotional financing options. Have any questions, we will happy answer them to the best of our ability.

Transformation Skin & Body Solutions
(843) 734-0549
Specialties:
Cosmetic Surgery, Aesthetics
Here are just some of the surgical and non-surgical cosmetic and dermatology procedures that you can pay for with your CareCredit healthcare credit card.
Technological advancements are revolutionizing the cosmetic and beauty industry with cutting-edge treatments and procedures that can have you looking and feeling your best.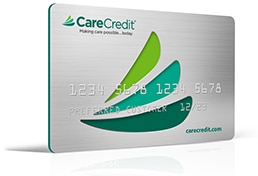 Surgical cosmetic procedures and treatments
Breast augmentation
Liposuction
Nose job/rhinoplasty
Eyelid surgery
Tummy tuck
Mommy makeover
Body sculpting
Mini facelift
Reconstructive surgery
Plastic surgery
Non-Surgical or minimally invasive cosmetic procedures and treatments
Injectables and Fillers (Botox® Cosmetic, Dysport™, Xeomin®, Juvederm®)
Chemical peels
Laser hair removal
Microdermabrasion
IPL/ Laser treatments
Hair replacement
Tattoo Removal
Coolsculpting®
Dermatologic procedures and treatments
Dermatology appointments
Laser and light therapy
Age spots
Injectables and Fillers (Botox® Cosmetic, Dysport™, Xeomin®, Juvederm®)
Chemical peels
Microdermabrasion
Spider and varicose vein treatments
Acne treatments
Dermatology-approved skin care products
Mohs surgery and other FDA-approved skin cancer procedures, including wide-local excision, cryosurgery, and curettage and desiccation